Travel Hawaii's most celebrated island east to west with this hair-raising aerial tour! This Maui helicopter flight sends you soaring around the island and right into the mountains.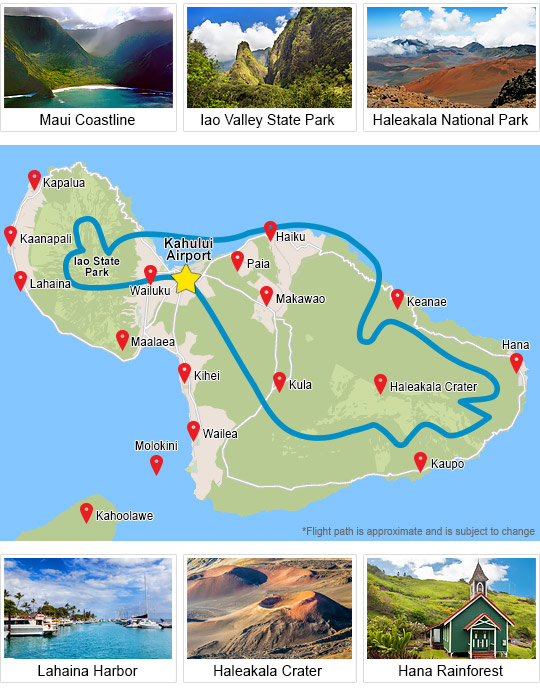 Be left breathless on an adventure that flies you up close to towering waterfalls, climbs high over majestic cliff sides and hovers above ancient volcanoes.
Arrive at the take-off site and hop aboard a Eurocopter AS350. This reliable chopper is of the same model that rose to the top of Mount Everest!
Get great views of the Island's east side where you'll glide over white sandy beaches and waters that shimmer of blues and turquoises not seen in your everyday spectrum.
Travel to the Island's west side and head deep into the interior of the West Maui Mountains.
This highlight of the trip navigates you through the narrow volcano's many ridges and crevasses.
Travel through a maze of deep valleys that stretch far out to the coast.
The larger-than-life excursion opens you up to America's Eden. It's colorful, magical and unforgettable. Camera highly recommended!