Helicopter Tours of Los Angeles
Our L.A. Helicopter Rides include a 30 Minute Beach Tour which flies you over some of the most famous beaches in the world. California by air... perfect!

Whether this is your first visit to Los Angeles or you're a frequent visitor, you already know something about LA. You know it is NOT easy to get around.
Some of the sights you'll see include: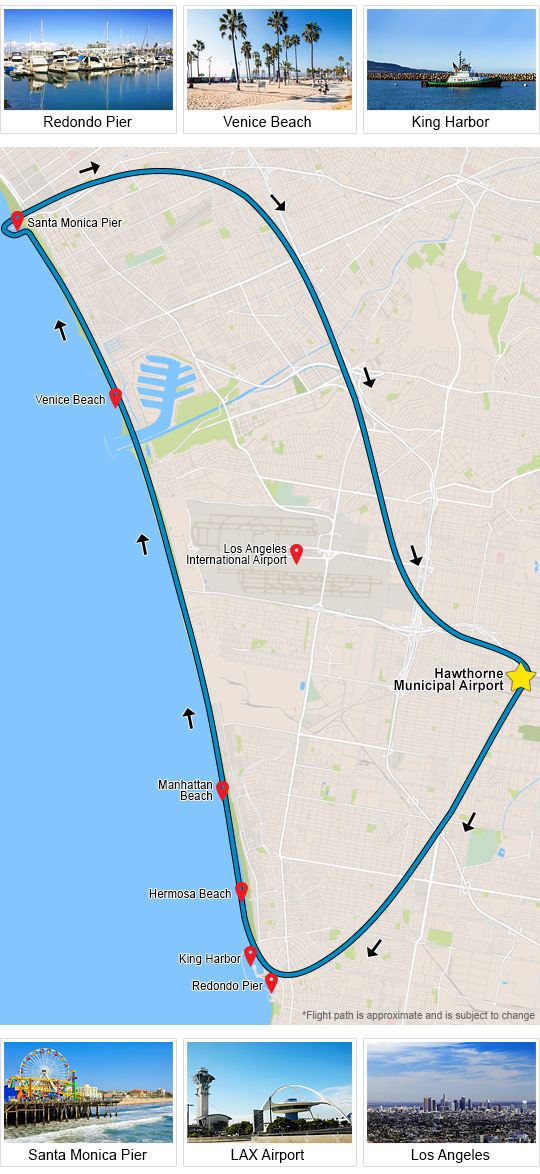 Redondo Pier
King Harbor
Hermosa Beach
Manhattan Beach
LAX
Santa Monica Pier
Even first timers know not to expect to get around quickly in this gorgeous, but sprawling city.
If you want to see ONE sight in LA you better plan on taking all day to see it.
Unless...
You're in one of our Helicopter Rides LA, then you can see more in 30 minutes than you'd see in a whole day of driving around.
Whatever you want to see in LA, we have a flight plan to take you right there. Beaches? Check. Hollywood glitz? Check. Malibu homes? Check.
Whether you want a sneak peak or the full VIP tour, we've got you covered.
Happy flying! Hope to see you soon.

Book your Los Angeles helicopter tour today!