A Miami helicopter ride gives you VIP access to some of South Florida's most exclusive landmarks.
Mere minutes from Fort Lauderdale, the launching site resides at North Perry Airport. There, you will set off on a tour that showcases luxury living, Miami-style.
Glide over the 1,000-acre Oleta River State Park
Take in the bronzed beauty of Miami and South Beach while spotting remarkable marine life
Travel above Star Island — an exclusive, jet-setting neighborhood that plays home to a slew of celebrities
Get an overhead view of the Dolphin's Sun Life Stadium
Discover the pristine island town of Key Biscayne
Travel over Fisher Island, a high-living community accessible only by water or sky
Swoop into downtown Miami for some people watching before heading back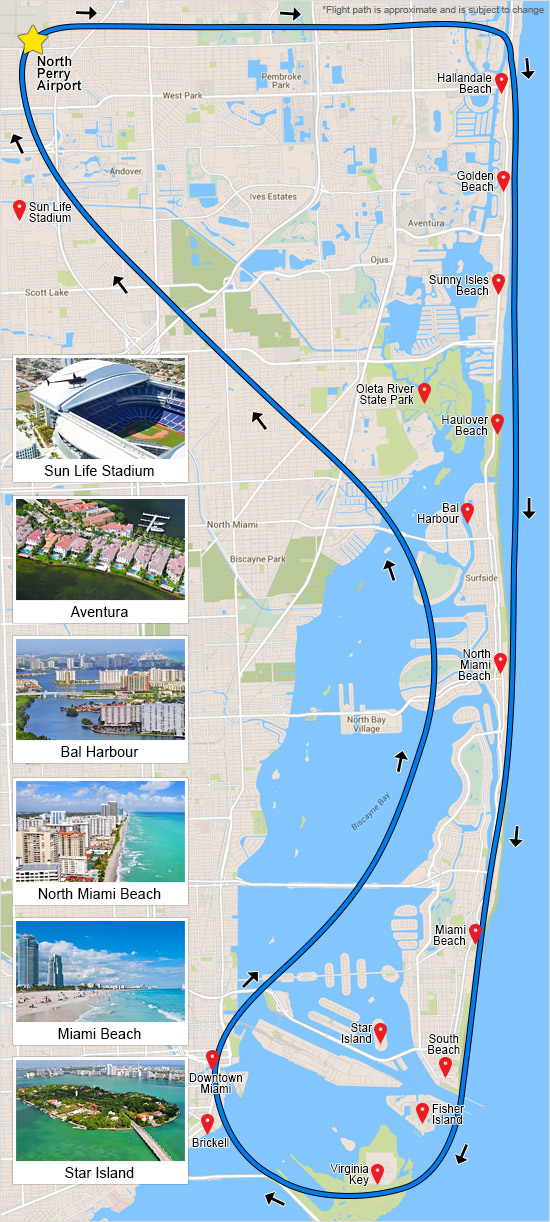 Bring a set of shades — these sights are so bright they're near-blinding!