If waterfalls are the main reason you're looking to book a helicopter tour, then this is the one for you. On this ride you'll see West Maui and Molokai with their Lush valleys penetrating deep into the mountains, waterfalls cascading down valley walls and vertical sea cliffs.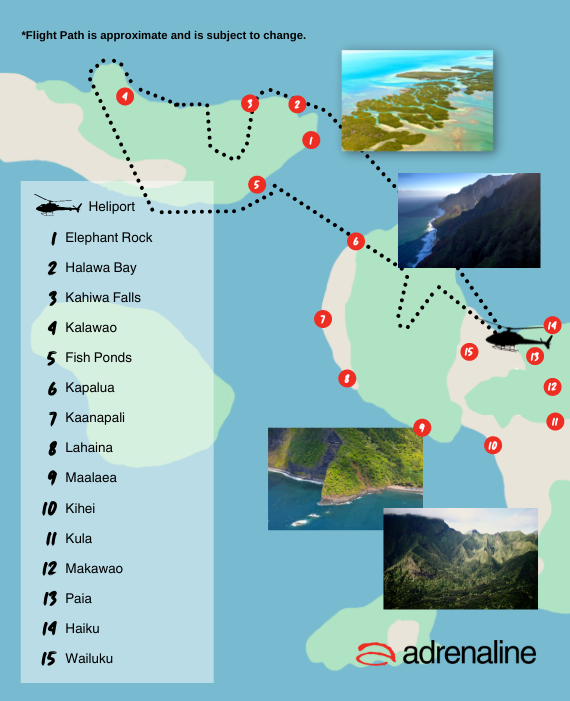 On this helicopter ride you'll head west from the heliport on Maui toward Molokai. Molokai is best known as being a part of the Hawaii of the past. Think unspoiled country and untouched beaches. Not only that, Molokai also just happens to be home to the highest seas cliffs in the world at a staggering 3,900ft. And best of all, you'll actually fly over the falls!
1 hour helicopter tour of Maui
Spectacular views of waterfalls and sea cliffs
Comfortable Eurocopter helicopter
Knowledgeable pilot / tour guide
If you find yourself in Maui on vacation, this is the best way to spend an hour. From the smooth lift off all the way to landing, your ride is jam packed with beautiful views of Hawaiian scenery.