Maui Helicopter Tours Hawaii

This helicopter tour takes you to magical spots inaccessible by any other means!
Maui helicopter tours of the island's west side are a riveting journey through Hawaii's most cherished natural landscape. Mountains that touch the heavens, white sand and water so clear you'll have no problem spotting the busy marine life swimming about — there's a reason they call it paradise. And there's a reason why it is best viewed on a helicopter ride in Maui!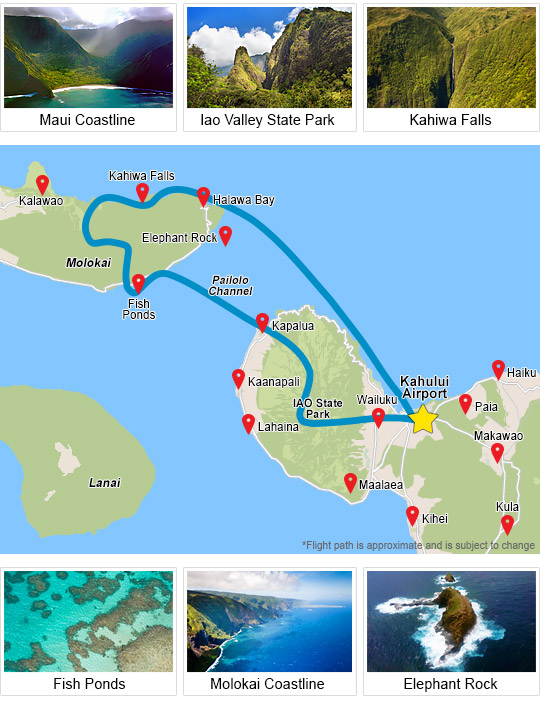 Reserve the only Doors Off helicopter tour in Maui!
Hop into a Eurocopter AS350, a passenger helicopter that's no stranger to adventure (this particular model has seen the top of Mount Everest!)
Enjoy a 45-minute helicopter ride that takes you deep into the haunting valleys and ridges of the West Maui Mountains.
Head to Molokai's north shore, a spot that can only be reached by our Maui helicopter tours
Here, you'll be caught off guard by the stunning waterfalls and cliff sides!
Enjoy a near-hour of flight time exploring Hawaii's many beautiful nooks and crannies. You won't find a more thrilling way to spend a sunny afternoon in the Aloha State. You'll want a camera on-hand. The beautiful photo ops this Maui helicopter tour gives you are very rare indeed.