Visit the most popular sights in East Maui – see the Haleakala Crater, Hana Rainforest, spectacular waterfalls and so much more. This helicopter tour of Maui is the premier way to take in all of the sights!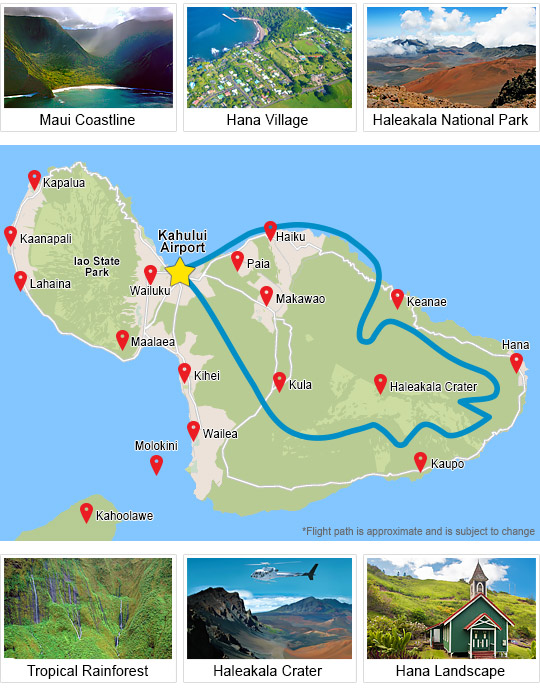 A stunning helicopter ride over Maui brings you to the most interesting parts of the island in no time at all. You'll get a bird's-eye-view thanks to the comfy Eurocopter helicopter. Offering 6 front-facing seats, this helicopter is made for touring and every seat is the best seat in the house. Among the many sights you'll see are:
Rainforest of Hana: See the best waterfalls, beautiful canopies and an amazing bamboo forest.
Haleakala Crater: This crater sits on the summit of Haleakala, a volcano that makes up 75% of Maui. The crater is huge, spanning nearly seven miles across and two miles wide. It reaches an amazing 2,600 feet below its surface. It's powerful, otherworldly and absolutely breathtaking.
This is the ride for you if you're looking for an amazing experience. See breathtaking shorelines, waterfalls and volcanos!