See more of LA in 15 minutes than you'd see in a whole day of driving around!
A great view of the Pacific, the mountains and the skyline that you just can't get from a car or a bus or a boat! All in a time frame to fit your busy schedule.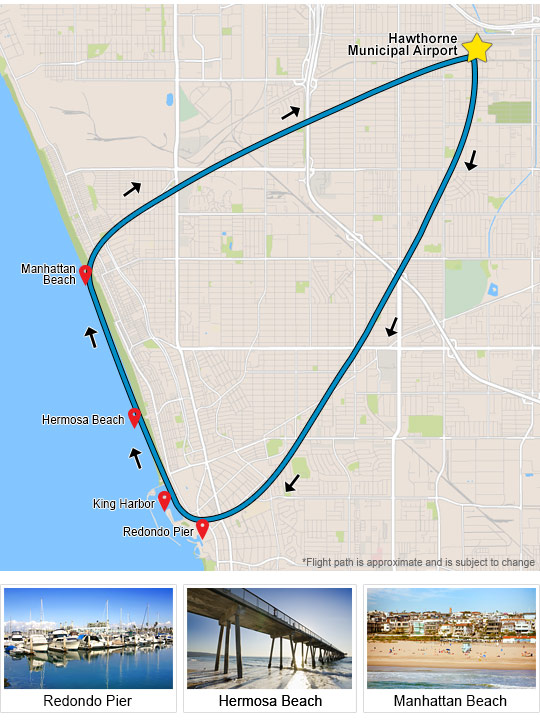 When you think of LA you think of Hollywood, Beverly Hills, showbiz and glitz and glamor... but people forget that above all the shiny objects is a beautiful ocean, rolling mountains and a gorgeous skyline...if only you can rise above the traffic and artificial light to see it!
Some of the sights you'll see include:
Redondo Pier
King Harbor
Hermosa Beach
Manhattan Beach
Book your helicopter ride today!