90-minute helicopter flight above the Grand Canyon West Rim
45-minute sightseeing tour at the Grand Canyon Skywalk (no waiting in line)
Sightseeing-designed helicopter with air conditioning, 180-degree views forward seating
Inflight audio system with voice-activated headsets
Luxury transportation to and from your Las Vegas hotel
Discover the majestic Grand Canyon by both air and on foot with this amazing helicopter and Skywalk Express tour. With over 100 minutes of excursion time, this is most thorough, all-inclusive sightseeing adventures in all of Nevada. There's nothing like it!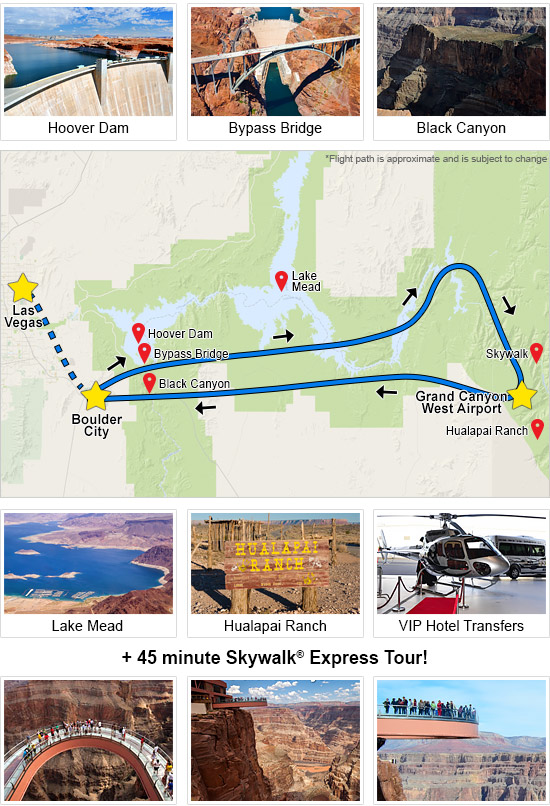 You'll get the star treatment with a drop-off to the launch site in a luxury Mercedez Benz. From there, you'll hop aboard a first-rate helicopter with forward-facing seats and 180-degree panoramic views. Fly right into the canyon and marvel and formations dating back to prehistoric times. After the flight, you'll be shuttled to the Skywalk express tour, where you'll hop to the front of the line and enjoy an unforgettable 45 minutes of sightseeing at one of the Nation's most famous attractions!