A Miami helicopter ride offers unrivaled views of Miami Beach and South Florida's top attractions.
The aerial excursion begins at North Perry Airport (just a quick drive from Miami and Fort Lauderdale) where you and a friend will meet your pilot before taking to the wild blue yonder. Marvel at a spectrum of sights, both natural and manmade.
Glide over the 1,000-acre Oleta River State Park
Take in the bronzed beauty of Miami and South Beach while spotting remarkable marine life
Travel above Star Island—an exclusive, jet-setting neighborhood that plays home to a slew of celebrities
Get an overhead view of the Dolphin's Sun Life Stadium before heading back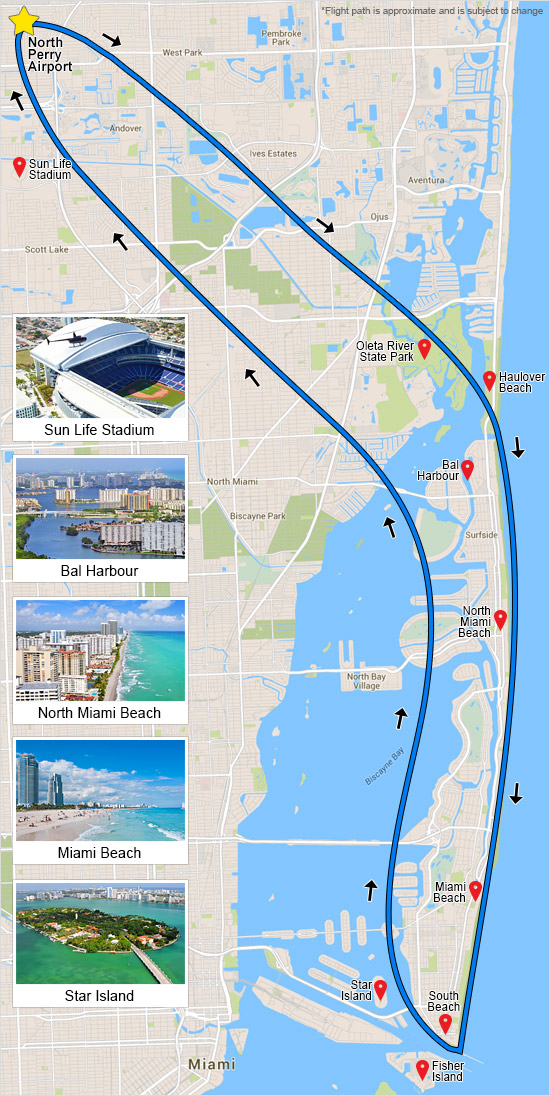 This exhilarating chopper tour grants you access to some of the Nation's most famous stretches.
It's the only way to discover the Sunshine State!