Hop aboard a Maui helicopter tour that takes you to either the Haleakala Crater or the West Maui Mountains. Both unique vantage points offer unreal photo opportunities and a whole lot of adventure!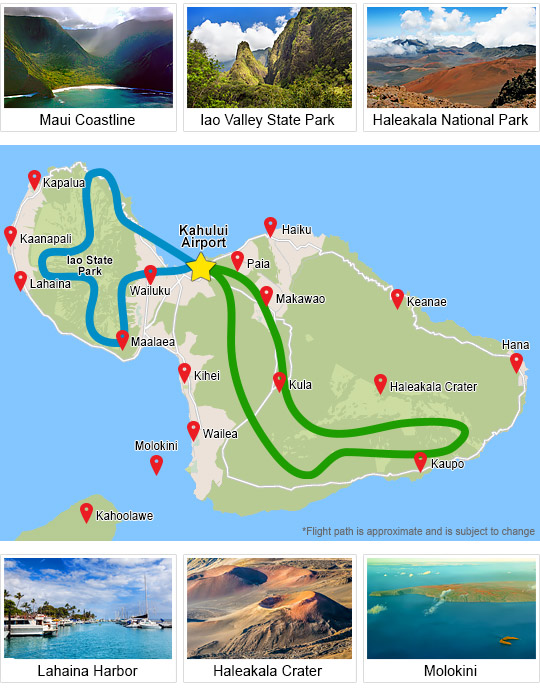 Haleakala Crater: This crater sits on the summit of Haleakala, a volcano that makes up 75% of Maui. The crater is huge, spanning nearly seven miles across and two miles wide. It reaches an amazing 2,600 feet below its surface. It's powerful, otherworldly and absolutely breathtaking.
West Maui Mountains: Making up the other 25% of Maui is the West Maui Mountains. This extinct shield volcano is known for its narrow crevasses and valleys. Flying right through them will put your hair on edge. It's an experience that takes days to shake.
This flight is perfect for those craving a quick afternoon thrill ride that doesn't require them to rethink the whole day's itinerary. Get high over paradise, see some amazing sights and be back on terra firma before lunch! One adventure down, many more to go!